5 Fun Things I Saw at the Global Sources Mobile Electronics Show
---
I've just returned from Hong Kong, where I was attending the Global Source s Show.Global Sources is one of the largest consumer electronics shows in Asia, billing itself as the "world's biggest mobile sourcing show" which means that it's a great source for companies who need to find new products to sell. Here are some of the products I thought were noteworthy.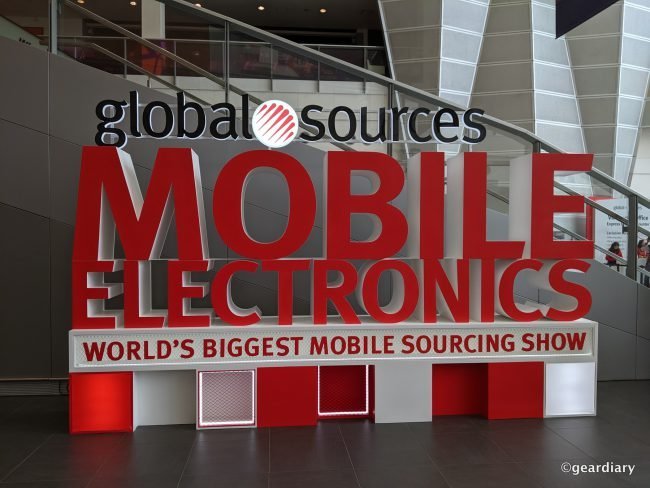 Domiwear DM100 4G Smartwatch
If you've wished that your smartwatch could do it all without needing a smartphone, the Domiwear DM100 4G smartwatch may be just what you need. It's an actually mini android smartphone that straps to your wrist, and while it operates as a watch, it is also so much more. Anything you can do with your smartphone, you can do with the DM100 … literally. Granted, the DM100 is only running a full version of Android 7.1.1., not the Android 10 like the newest smartphones, but the tradeoff is that you get to wear the 2.86″ display on your wrist rather than carrying it in a pocket. Domiwear is also saying it can get 2 days of battery life, which — let's be real — means you'll be lucky to make it through a day.
I literally don't have any information on pricing or where you can buy this, but if I get that info, I'll share it.
Next to a GMT II for size comparison.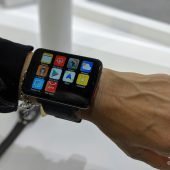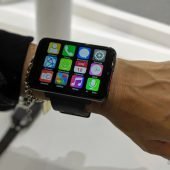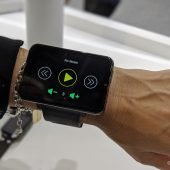 ---