This smartwatch is literally a smartphone on your wrist
---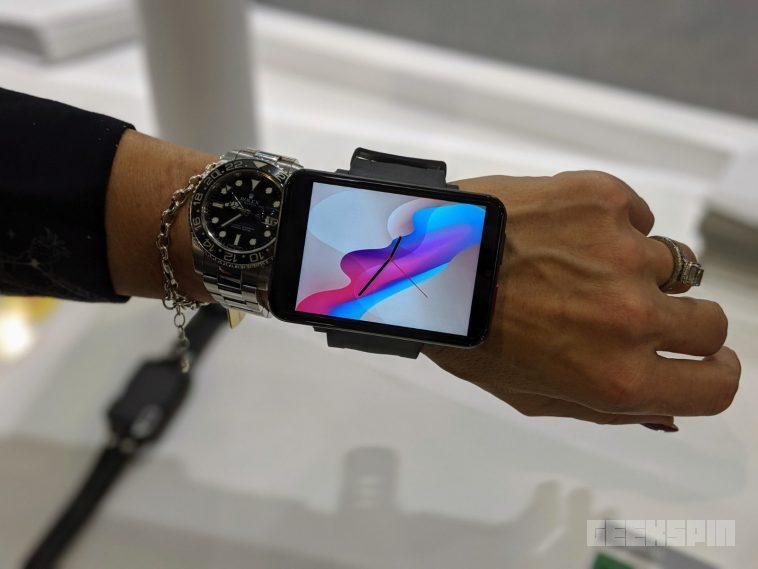 Wearable manufacturers often like to say that their smartwatch is as powerful as a smartphone, but with the Domiwear DM100 4G smartwatch, they aren't exaggerating one bit. That is because Domiwear's DM100 is ACTUALLY a smartphone on your wrist. To that effect, the DM100 4G "smartwatch" packs in a 2.86" touchscreen display.
But it's not just the huge display that is an eye-opener, but the fact that it comes running on a full version of Android 7.1.1. While that is certainly an old version of Android, that won't stop you from doing typical smartphone things with the watch, such as being able to download and run apps from the Google Play store.
The watch works with 4G and accepts a Nano Sim. It also offers GPS, Wifi, and Bluetooth 4.0. The display itself offers a paltry 640×480 resolution.
When it comes to performance, the DM100 is powered by a Quad-Core MT6739 1.5GHz CPU with 1GB or 3GB of RAM and 16GB or 32GB of storage. The watch also houses an 8MP camera.
As for its notable smartwatch features? It works as a heart rate monitor and there is no mention of other activity or health monitoring. But let's be real – this smartwatch is huge and looks ridiculous, and it probably isn't all that practical, but we're still amused by the concept. On the plus side, it is IP67 waterproof – we saw it continue to work while being dropped in water.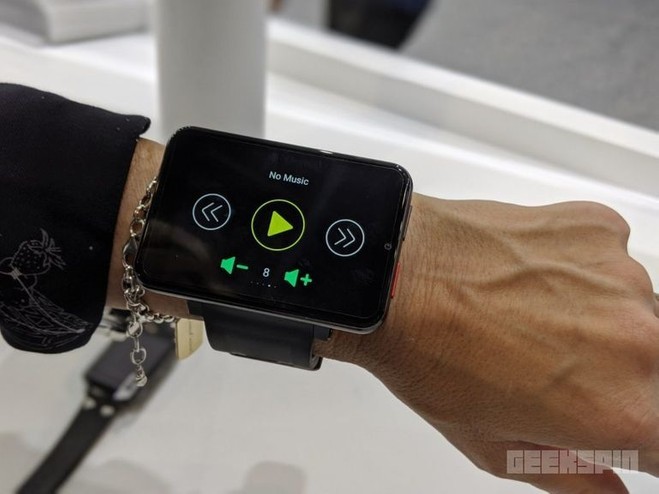 Domiwear also told us that the DM100 will last for 2 days of active use on a single charge thanks to its 2880 mAh battery.
We spotted the Domiwear DM100 at the Global Sources expo. Global Sources takes place in Hong Kong this week through October 30th. With its mecca of quirky and innovative products, the show is one of Asia's largest consumer electronics conferences. It's also a great place for buyers and retailers to source gifts and electronics.
---